Description
Schedule
Friday Oct 8
7pm – General Session – Ed Silvoso
Sat October 9
8:30am – Session II – Ed Silvoso
Lunch Break
2pm – Session III – Ed Silvoso
Dinner Break
7pm – Session IV – Ed Silvoso
Registration
Individuals – $40
Couples – $70 * Married Couples
Families – $125 * Mom's, Dad's and kids in immediate family only please
Location
Real Life Church
10697 E Palmer-Wasilla Hwy
Palmer, AK 99645
Purpose & Vision
Alaska Transformation Network invites you to this life changing event with Dr. Ed Silvoso, Founder of Transform Our World. The purpose of this gathering is to equip and empower believers to be master builders who bring transformation to the world. The Lord is mobilizing and uniting an army of people who see the brokenness of the world around them and are unwilling to leave it that way; people bold enough to believe and partner with The Lord to bring His love, power, and creative solutions to society.
It's time for the Ekklesia to rediscover who we are and to brush the dust off the blueprints we've been given to disciple nations. It's time for us to get a clear vision of what a healed land could look like and align our efforts to be restorers and transformers of our streets, cities, and nation. Alaska belongs to The Lord and Alaska can be transformed!
Register today to save your place for this powerful time of equipping and impartation. Share this with others that you know also need to be in the room. Let's assemble with a purpose in The Mat-Su Valley on October 8-9 2021.
And your ancient ruins shall be rebuilt; you shall raise up the foundations of many generations; you shall be called the repairer of the breach, the restorer of streets to dwell in. ISA 58:12
Our Guest – DR. ED SILVOSO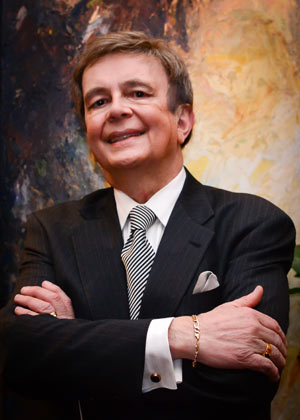 Dr. Ed Silvoso, founder and president of Harvest Evangelism, and leader of the Transform Our World Network, is a strategist and Bible teacher who specializes in nation and marketplace transformation. Trained in both theology and business, he is the author of numerous books, including the bestselling Anointed for Business, and his popular new book Ekklesia: Rediscovering God's Instrument for Global Transformation. His work experience includes banking, hospital administration, financial services and church ministry, as well as coaching leaders on how to take the power and presence of God into the marketplace to see their sphere of influence transformed.
As a strategic thinker with a passion to equip ordinary people to do extraordinary things, Dr. Silvoso has spent his lifetime mining life-giving biblical principles for transformation to link them to practical application to today's Christians, their families, their sphere of influence and ultimately their communities and nations.
 
Dr. Silvoso and his wife, Ruth, have four married daughters and twelve grandchildren.
His life and ministry is chronicled in more detail on Wikipedia at http://en.wikipedia.org/wiki/Ed_Silvoso.
"Ed Silvoso is one of the clearest, most coherent, thoroughly biblical thinkers we have today." – Jack Hayford
"I believe that societal transformation is high on God's agenda for this generation, and that the chief catalytic force to bring it about will be Christian believers ministering in the marketplace. Ed Silvoso shows more clearly than anyone else how you and I can help make this happen." – C. Peter Wagner
"Ed Silvoso's clear-cut message could be the catalyst that propels America into a first-century type of revival." – Zig Ziglar
Web
www.transformourworld.org
www.edsilvoso.com
Instagram
@edsilvoso
Facebook
Facebook.com/transformourworld
Facebook.com/EdSilvoso
Twitter
@transfrmourwrld
@edsilvoso
Lodging
The conference venue is close to Palmer, Alaska but is only a few miles away from Wasilla. There are many lodging options between these two communities. Google search "lodging Palmer, AK" or Lodging Wasilla, AK" to get a good list of options.
Childcare
Details for Childcare are still being worked out. Details coming soon.
Refund Policy
Due to the limited space available for this event and the minimal time frame before it happens, no refunds will be available for registration. You may contact us and we can assign the unused registration to another person of your choice.
Help Us Get The Word Out
*Download this zip file with 3 different size graphics to use on social media, announcements, and web.
CLICK TO DOWNLOAD PROMO GRAPHICS